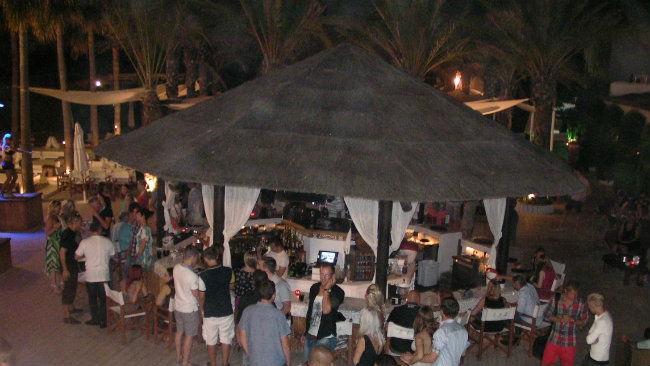 THIS summer is turning out a record-breaker for some of Marbella's top hotels. 
While numberous marbella businesses report a cosmopolitan mix of summer visitors with many watching their spending, for some of the luxury hotels on the Golden Mile, July was their best ever month. This was in part thanks to Arab tourists, many visiting prior to the start of Ramadan.
While August isn't looking quite as good, the hotels predict they will take almost 30 per cent mroe than the same month last year, and in this case, it will be thanks to the Russians.
Some hotels, such as the Marbella Club are even having to turn clients away, and the Puente Romano, with beachside villas priced at €5,000 per night, is also fully booked with clients staying an average of seven nights.
The five-star Don Carlos, where the more modestly priced villas still cost €1,500 per night, is also fully booked with Russian tourists who think nothing of spending €500 for an afternoon on the beach.
Meanwhile, boutiques in Marbella and Puerto Banus are also benefiting from the influx of tourists with high spending power, as are clubs like Nikki Beach, a location which the rich and famous are choosing to party the long summer nights away.
Restaurants in the city, say that many Arab clients would not bat an eyelid at a bill of €5,000 for a meal, €10,000 for a bottle of the best Champagne.
"This year has been better than last year," according to a department head at the Don Carlos Hotel.
While July's occupancy was about the same as last year's (84 per cent), so far August has been better with an average 88 per cent occupancy so far compared to last year's 82 per cent.
The biggest spenders are "Russians and Arabs" said a spokesperson for the Marbella Club, while British guests continue to be their "main market".