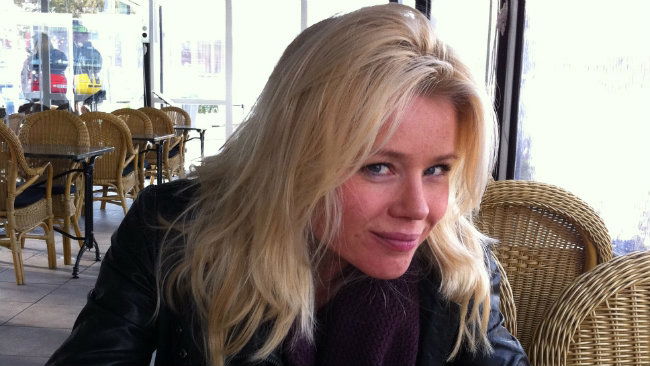 Globetrotting freelance journalist Ulrica Marshall survived the 2011 Japanese earthquake and has now lived in Spain with her family for just seven months. Nicole Hallett reports
---
Born: Sweden.
Lives: Between Biniali and Puerto Portals in Mallorca.
Age: Old enough to know better, young enough not to care. 
Status: Married with two young daughters and one crazy dog.                   
Hobbies: Have also been known to launch head-first down the odd snowy mountain.              
In Spain: seven months. 
Love: Sun.
Dislike: Bullies 
Best thing about Spain: Family-focused
Worst: Tardiness
Always in fridge: Allioli, avocado and a chilled rosado wine
---
Tell us about your book: 
$Expat Wives is a fictional account of a British woman living in Japan with her family. 
It is based on real events that I witnessed or heard of, things that only really happen to people who are thrown into a different culture. I wanted to show how trying it can be – the temptations and the alienation, but also to share these 'stranger than fiction' stories. I think you will find it an eye-opener, an armchair visit to Japan, though the book is partially set in Mallorca, too.  
Why donate all profits to a cancer charity? 
I am a breast cancer survivor and led an English-speaking support group in Tokyo. Run for the Cure Foundation is the charity established by friend and fellow survivor, Vickie Paradise Green, to help Japanese women receive early diagnosis. 
Japan has one of the fastest growing rates of incidents in the world and one of the highest rates of mortality from the disease. All closely linked to embracing the Western meat and dairy-rich diet, but that is another story. 
Basically, they desperately need help; awareness, mammography machines, training and funds are all sorely lacking.  
Most like to meet? 
A Hollywood producer keen on turning $Expat Wives into a TV-series or movie.
Present work?
I write a weekly column for EWN.
Future plans? 
Working on another novel; something really different but hope it will keep the light, tongue-in-cheek tone of $Expat Wives. 
Countries lived in? 
Spain is my fifth country. I studied and worked in the UK and France, the moved to Japan with my husband's work and now Spain beckons for the long haul and is my favourite.
How does living in Japan compare to Mallorca? 
Like Night and Day! Japan is meticulously organised, calm and clean. Mallorca is chaotic, frantic and, well, just a tad messy. But I love both, and Mallorca is my chosen home, which Japan could never be in the long run.  
Scariest experience? 
In Tokyo during the 2011 Tōhoku earthquake; it was strange, horrifying and humbling. I thought that I was facing the final cut. I could not believe the earth could support that much movement. Then there was aftershock after aftershock and the radiation scare and not being able to eat all the foods and worried about breathing the air. Seeing all the horror of people who suffered major losses. 
Funniest? 
In Japan, a team of six people arrived at my apartment to change the dishwasher. A week later they came back for an inspection to make sure it was working to capacity. I guess that is why they have full employment.
Proudest achievement? 
My children. I can barely keep a plant alive so it is a miracle that they are thriving, well-adjusted – and they make me laugh a lot.