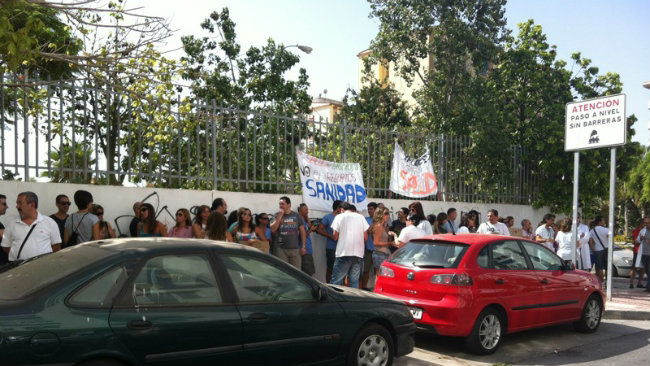 THE first of several more partial strikes planned by Costa del Sol Health Agency workers took place Tuesday August 7. Employees from the three health centres – Hospital Costa del Sol (HCS), Mijas's CARE and Benalmadena's HAR – gathered at the socialist PSOE headquarters in Malaga City.
They are protesting changes to working hours which means that an extra 2.5 hours must be worked on one day. They are pushing for these hours to be distributed over five days, so each day is only 30 minutes extra, according to Juan Jose Sanchez, president of the HCS committee. 
Representatives from the committee of workers met with Provincial Secretary Miguel Angel Heredia, vice-secretary Pilar Serrano and Andalucia Parliamentry Remedios Martel. They reportedly expressed their concern that employees of the Health Agency will suffer more cuts than those of the Andalucia Public Health System.
---
Article by Nicole Hallett