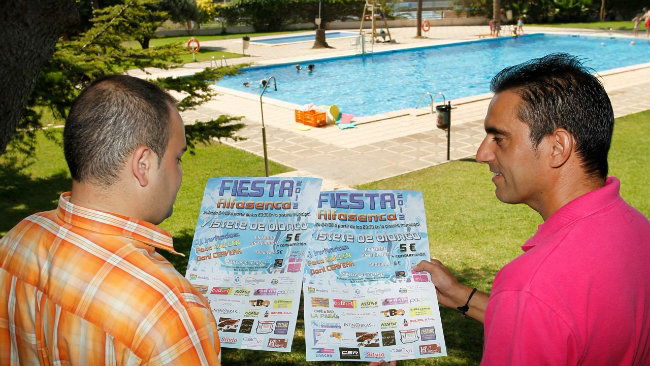 THE 'Alfasenca,' Alfaz del Pi's traditional summer party, took place at the municipal swimming pool.
DJs Paco Gillen and Dani Cervera took care of the music last Saturday while people dressed all in white started filing in.
Entrance cost €5, and for those who planned ahead and bought their ticket in advance, a drink was included.
The main goal of this year's party was to collect sufficient funds for next year's celebration, according to Pepe Aznar, president of the Jubilee Festivals and Santisimo Cristo del Buen Acierto who worked along with town councillor, Juan Carlos Casiano to plan this year's event.