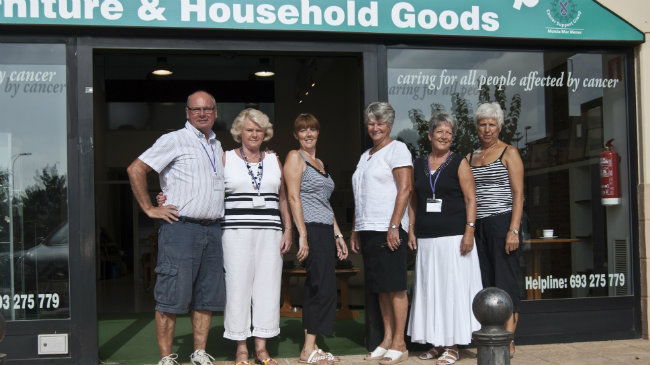 MABS Cancer Support Group opened the doors of their Information Centre and retail outlet in San Javier two years ago. No-one could have guessed how rapidly it would grow. 
It provides information, advice, counseling, reflexology, massage and lymphadema treatment for those affected by cancer. The retail side offers top quality clothing and accessories, raising much needed funds for MABS Murcia. 
In February this year, MABS opened a furniture store next to the Centre, which has proved a hit with locals and people for far and wide. One can find everything from a sofa to a loafer, TV sets to kitchen cabinets, toasters to coasters.
Gail's Sunshin Slimmers hold their weekly meetings here and Lynn's slow Zumba class.
"I'm delighted with how well the two stores have done," said MABS Director, Lyn Baines. "But it couldn't have happened without the dedication and hard work of Manager, Sue Thomason, and our wonderful volunteers".
The outlets are near the Centro Comercial Hispania in San Javier and open Monday to Saturday, 10am to 2pm. Donations of large and small household items, electrical appliances, bric-a-brac, clothes, accessories and jewellery are always welcome.
Collection and delivery is available for those large and bulky items and house clearances are a speciality. Call Sue on 615016035.