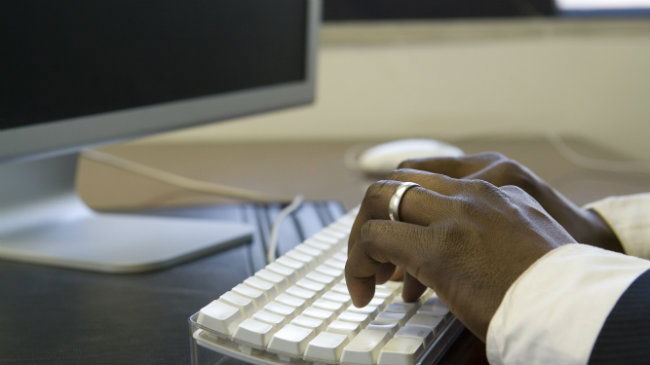 I HAVE an uncle who lives in Nigeria. Called Fredderick. Yes, really. That's how he spells his name. Oh, and I'm Norra.
Anyway, I got an email from my uncle in Nigeria yesterday. Not only did he introduce himself and apologise for not getting in contact with me earlier in my 'lieftime', he wants to send me money. Lots of money. £1.5 million to be exact.
And he only needs me to send him a mere £150 so he can prepare the parcel to send me the money!
What, you've got an uncle in Nigeria, too? The one who needed money from you because he was stranded in London when he got mugged and lost all his cash and credit cards? And an aunt as well? The one who's always sending you those nice emails?
Isn't surprising how so many of us have relatives in Nigeria – aren't we just one big happy family?!
Every day, millions of people get these bogus "419" emails (so-called after a section of Nigeria's legal code) promising millions. They're such obvious scams it's hard to imagine anyone would fall for them. Yet police estimate that, every year, US citizens alone are conned out of some $200m. And, according to the British National Criminal Intelligence Service, the average loss in the UK is £35,000.
The sender claims to be a banker, bureaucrat or royal toadie, wanting to move vast sums your way. But there's no money to be moved – except yours. Palms must be greased, imaginary legal documents acquired – all with your dosh.
Other versions play on your loneliness, charity or naïveté (you can't win a lottery you didn't enter!). Fake job offer, orphan, dead bank customer, cancer patient: same scam.
I've written before about this – it's clearly not going to go away – and scam-baiting (anti-scammers replying to scammers and turning the tables on them) and the numerous websites chronicling the funny results. One includes letters where the anti-scammer poses as a lonely, rich widow called "Minnie Mowse", a retired aristocrat ("Sir Marmite Luny-Binns") and a rectal surgeon ("Dr Runny Wrecktum").
Poor scammers! Maybe they need our help now more than ever. Please send your generous donations as always to: The Twilight Home For Troubled Scammers. I sory forr enny inconveeniens.
Nora Johnson's novels, Soul Stealer & The De Clerambault Code (www.nora-johnson.com)  available from Amazon in paperback/ eBook (€0.89; £0.77) and iBookstore. Profits to Cudeca