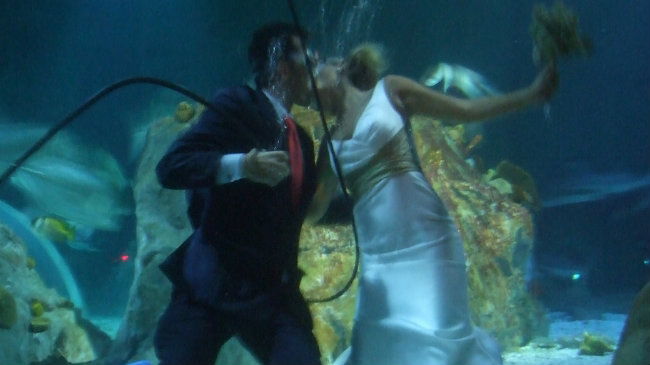 MANY couples choose summer to "take the plunge", but not many quite like a couple from Cordoba who exchanged their vows underwater. 
Banker, Francisco Calvo, and his partner, Monica Fraile, a teacher, decided on the unusual wedding ceremony, held in the main tank at Sea Life Benalmadena, because of their love of diving and sea life. 
Benalmadena Mayor Paloma Garcia, who officiated the ceremony, held up a sign to ask Francisco "Do you take Monica to be your lawfully wedded wife?", to which the groom held up a sign reading "Siiiiiiiiiiiiiiiiiiiii!"
As friends and family watched from outside the tank, the happy couple exchanged rings surrounded by sharks, turtles and assorted tropical fish, before sharing an underwater kiss. 
"We met the day before the Christmas Lottery, and I really won the lottery with him," says Monica. 
---
Article by Vicky Knill