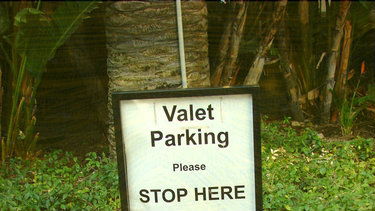 EIGHT people went from unemployment to valet-parking attendants since an Altea company introduced the service in the municipality.
Though the parking service is still in its experimental phase, the aptly named company 'Valet-Parking,' has expanded its team of workers by three, providing employment to a total of eight individuals who were unemployed.
On March 30 Altea became the first Spanish city to provide a public parking service with the help of the city hall. Four months later, "1,000 different individuals use this service," including Altea residents and visitors, said Strategic Process councillor, Yolanda Gallardo.
The private company behind the service had tourists in mind which is why it is called Valet-Parking, "so the foreign tourists recognise it," explained the company director, Ernesto Alday. At first, Valet-Parking received complaints that they were taking up five parking spaces on one street. However, Alday explained that it was part of the system in which attendants use the spaces to pick clients' cars "because after, they are left in a guarded parking area," said the director.
Three local restaurants are also got involved by buying coupon booklets. The 'VIP coupon' is given to customers in the restaurants to improve service and "prevent their arriving late because they were searching for somewhere to park."  
There has been discussion of bringing Valet-Parking to other neighbouring cities including Alfaz del Pi.