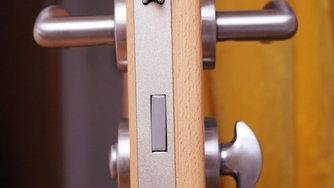 A LOCKSMITH opened two neighbouring homes in Malaga for two families of squatters reportedly charging them €200. Squatters have claimed unoccupied homes in the area on numerous occasions within the last year, said residents on calle Daniel Blanxart in the Villas del Arenal neighbourhood.
On Monday, another two families came into the neighbourhood with a locksmith who allegedly charged them €200 to let them into two different residences. "We told the locksmith that those people were not the homeowners, but he ignored us," said a neighbour, who expressed her concern of how easy it is to enter into the homes.
Just eight hours after they 'moved in' police arrived and ousted the squatters. Though the eviction was not violent, neighbours claim that they heard one of the squatters say, "We came here as good people, but now you're going to be sorry." 
Fear has led the community to consider hiring a private eye to monitor the area, according to a neighbour. The properties in question are owned by the bank and are valued around €250,000, however neighbours claim that there is no electricity or running water.