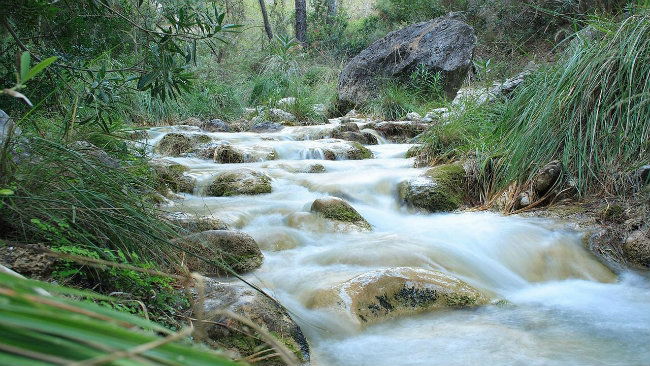 GUARDIA CIVIL are searching in caves in the Sierra Almijara area for a 63-year-old British man who went missing on July 21. 
The teams taking part in the search, which include Guardia Civil, Civil Protection, Andalucia Emergency Response teams, the Mountain Rescue Teams and Malaga Provincial Fire Consortium's Canine Rescue Unit, are following this method in case he has falling into an area where he cannot be seen from the air.
They are also trying to locate the GPS tracking device he was carrying and his mobile phone, but both appear to be turned off. 
The man, named as Gordon Simm, left his hotel in Nerja to go hiking in the Chillar River area and never returned. Rescue teams and volunteers have been searching the area by land and air between Nerja and Frigiliana. The bicycle he is reported to have had with him has not been found. Other people hiking in the area have not reported seeing anyone who appears to be lost on the mountain. 
The man's wife told the local press that he is an experienced hiker who knows the area well and went well equipped. She is currently staying in Nerja, where she has been coming on holiday with her husband for several years, since raising the alarm the day after he disappeared, and is now accompanied by her daughter.
A Dutch man who has been working in the area as a guide for more than 11 years, reportedly told Mr Simm not to go on the route he planned, as it is "much more dangerous than it appears on the map". 
A year ago, a Dutch tourist disappeared in the same area for 18 days. She was found alive by a group of hikers trapped in a well, from which she was rescued by the Guardia Civil.