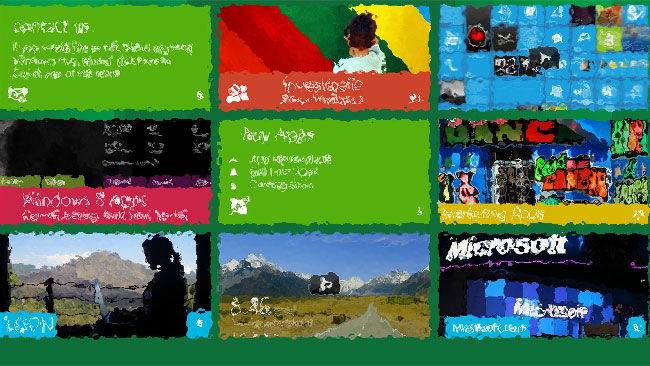 Microsoft are to release Windows 8 soon which is going to be quite a change from it's previous incarnations.
What Microsoft want to do is to consolidate it's operating system over the range of products from mobile to tablet to desktop – to fridges, yes the software is designed to run on the kind of chips foud in fridges (the silicon kind) so expect more innovation in household gizmos soon!
The layout of Windows is due to change dramatically with the integration of it's Metro style of interface, it'll mean the death knell to the traditional desktop (although you can still select an emulation of it) and the introduction of more interactive elements in a grid pattern that launch the apps on the device.
Another leap will be that Microsoft is putting it's weight behind it's own app platform, so it's going to get hot in the market with competition between Microsoft, Google with Android and of course Apple now that Windows 8 Apps are going to be pushed with all of the financial muscle Microsoft can employ. 
So it's a wait until Autumn to see what goodies Microsoft has in store for us, but having seen some of the hardware they plan to host the new OS on it's quite exciting, tablets with attachable keyboard and a host of other devices.
So if you want to find out more about windows 8 pop on over to somewhere like this which mimics the Metro Style of layout.