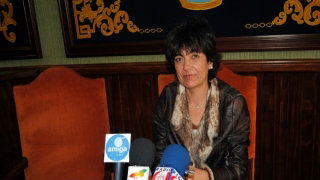 A BRITISH drunk driver was allegedly involved in a collision with Nerja councillor Encarnacion Moreno and fled the scene afterwards. 
The 60-year-old was reportedly driving on the wrong side of the road when he hit the Employment and Social Welfare councillor while she was driving her motorcycle. Immediately after the collision, the man was seen by two off-duty police officers, fleeing the scene. The officers followed him to his home in the Balcon de Europa area, where they called the Local Police. When the police arrived, breathalysed and found to be drunk.
He will be charged for failing to give assistance.  
The councillor was only slightly injured with several scrapes and bruises and said she did not know how she was not killed in the accident, as she had barely avoided crashing into the other vehicle head-on. 
Accidents involving British drivers mistaking which is their side of the road they should be on are relatively common in the area, most of which occur while exiting roundabouts and crossroads.