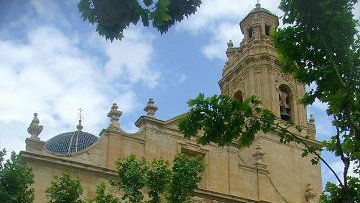 A TOURISM packet has been created by Aspe's tourism department to attract visitors to their Moors and Christians Festival.
The festival starts next Tuesday (August 7) at 7pm with a parade through the main streets of the municipality and finished at the Embajadas Castle.
For €20 people can watch the parade from a reserved seat, join a guided tour of the town's most symbolic places and dine at a restaurant in the municipality.
The tour will include the Nuestra Señora del Socorro basilica founded in 1602, the Municipal Historic Museum and the market, among others.