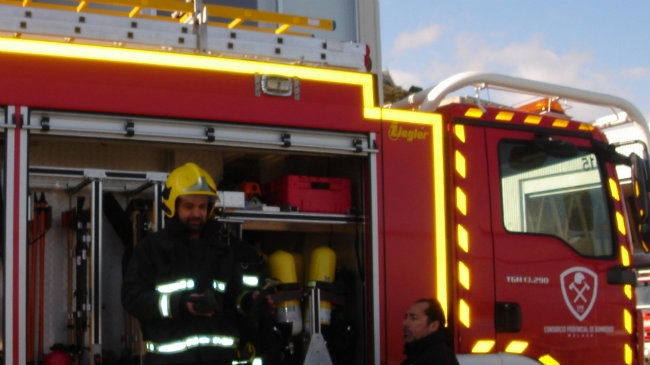 THE Vega Baja fire brigade will be leaving three of its stations unattended for 14 hours a day to be on call in Pilar de la Horadada until mid-September. 
The Provincial Fire Brigade Consortium opted against manning the Vega Baja fire stations located in Orihuela, Almoradi, and Torrevieja because of the cost of paying overtime for the firemen needed. Instead, they will tend to Pilar de la Horadada which requires assistance an average of 50 times per year, while the Almoradi municipality calls on the brigade 400 times annually. Until September, the Crevillent brigade is responsible for fire-related emergencies in Almoradi.
The temporary change was made to protect the forests of the Sierra Escalona and the Dehesa de Campoamor national park, which stretches through Pilar de la Horadada, Orihuela and San Miguel de Salinas, the Society explained to mayors of Rojales, Almoradi and Callosa de Segura. Each of these towns spends €50,000 annually on fire services.
Almoradi mayor Antonio Angel Hurtado reminded the public that the current situation is temporary and will be back to normal at the end of August, despite the Fire Brigade Society announcing September 15 as the end date.