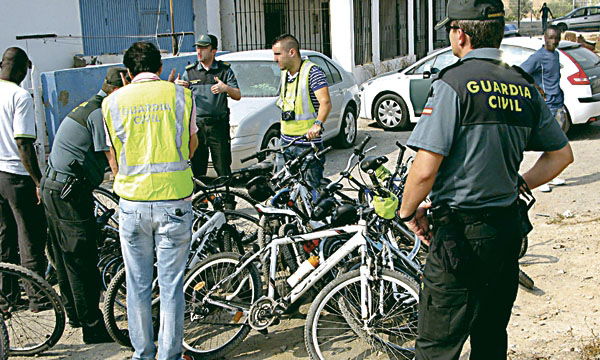 SIX people have been arrested for allegedly stealing 30 bicycles in Almeria Province. The Guardia Civil had been investigating a series of robberies from storerooms located in private garages.
Within nine days the police had arrested six suspects and recovered two motorbikes and 27 bicycles which were stolen from Almeria City and Vicar.
Three of the individuals, aged between 16 and 21, were arrested in Roquetas del Mar charged with forced entry and robbery. The other two, aged 39 and 30, were arrested in Vicar for allegedly receiving stolen goods.