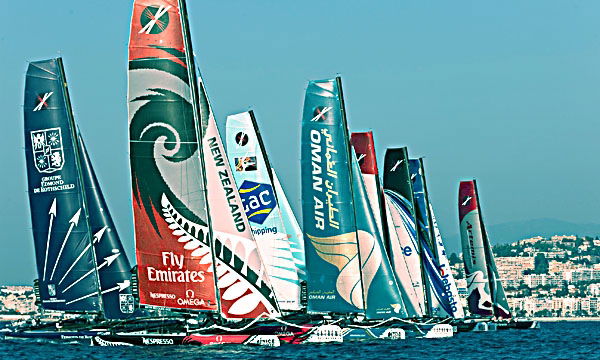 ALMERIA PORT has finally been ruled out of this year's Extreme Sailing Series circuit. The sporting event has traditionally been one of Almeria's best tourist attractions, bringing some 15,000 visitors to the city each year it was held, according to Junta de Andalucia Councillor Maria Isabel Requena.
In addition, the advertising campaign has reached 200 million people from 120 countries all over the world. Requena blames the situation on the town hall and Almeria Provincial Government for failing to support the event as they had previously promised.
Requena claims both government bodies have been trying to postpone financial negotiations for the sporting event, but have left it so long now that there 'is not enough time to organise' it. The event, which has traditionally taken place during the weekend of October 12, has cost the Andalucian government up to €600,000 per series.
However, this year Provincial Government President Gabriel Amat and Mayor of Almeria Luis Rodriguez-Comendador have been 'absolutely irresponsible', Requena said, despite several meetings in which they had spoken of committing to work towards organising and funding the event. Requena estimated that the city could have earned approximately €2.7 million by hosting the Extreme Sailing Series, due to the rise in business restaurants and hotels would have seen during that weekend.
She also challenged Provincial Government Vice President Javier Garcia to 'find another excuse to explain to Almeria's tourist and sports-related businesses why they haven't supported this important event' instead of blaming it on the 'lack of councillors'.