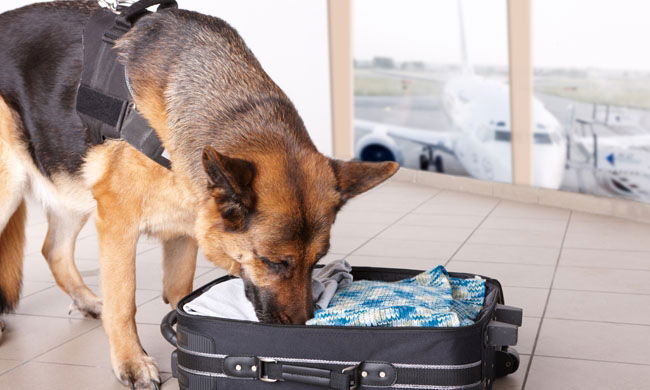 FOUR out every five Spaniards in a foreign prison are there on drug-related charges.
Of 2,426 Spanish prisoners currently in foreign jails, 2,009 – 83.4 per cent – are accused of consuming or trafficking drugs, revealed the Ministry of Health. 
The majority are held in Peru, Colombia, Italy, Brazil and Morocco. 
"It is vital to discourage anyone who thinks they can make a few euros this way," said government anti-drugs delegate Francisco Babin.  He was speaking at the launch of a government campaign warning Spanish travellers of the danger attached to possessing even a small amount of drugs.
'If you believe running drugs is the answer to your problems, you'll believe anything,' is the campaign theme.
"Laws are more restrictive in other countries and penalise both possessing and trafficking," Babin warned.  "Even when small quantities are involved a life sentence can be normal and capital punishment is not unheard of."
In many cases it is impossible to know if Spanish citizens are arrested for using or trafficking, because many countries make no distinction between either offence. "It's easy to find yourself in prison for three years for smoking a joint," said Jimena Sanclemente of the Ramon Rubial Institute, which is cooperating with the campaign.
Spanish prisoners in foreign jails tend to be males between 18 and 35, although the drugs responsible for their arrest vary from country to country.  Cocaine is usually involved in Latin American but heroin is more common in Asia and offences in North Africa are invariably linked to cannabis.
Campaign posters and warnings will be prominent at Youth Council offices in Spain, as well as railway stations, international airports, passport offices and town halls.  Vaccination centres in Spain and Spanish consulates abroad are also cooperating with the campaign.