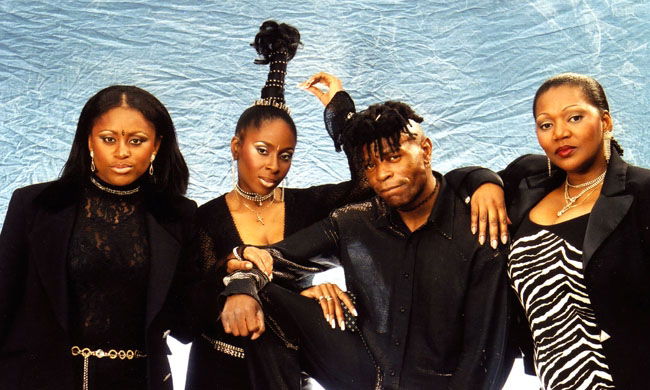 LIZ MITCHELL is and has always been the voice and the heart behind Boney M. 
This singer with Jamaican roots and prodigious voice just started a five-month world tour as lead singer of Boney M to bring the legendary group to Fuengirola at the Sohail Castle on Friday, July 27.
Liz Mitchell's story is as extraordinary as the group itself.
An extremely young Liz took a flight from London to Frankfurt in 1975 without even imagining that this trip would change her life forever. 
A few days before, she had received a call to act as substitute singer in a German group which then was beginning to take shape. The group was named Boney M and behind them was the young German producer Frank Farian.
 Farian was determined to create a different group that would impact on the music business of the day. He wanted to find musicians and dancers of outstanding talent to offer not only music, but quite a visual spectacle that would leave no-one indifferent.
When Farian (also known for producing bands like Milli Vanilli, Meat Loaf or Eruption) saw her performing alongside with the band, he knew he had in front of him the lead singer he was looking for. 
Mitchell won a contract for one year as vocalist of Boney M with option of two year extension. The singer recalls, "The contract was written in German and I did not understand a single word, but I signed it because I was thrilled with the project and the people who were part of it." Mitchell know acknowledges that should have hired a lawyer before signing that first contract.
With Mitchell the magical quartet that forever changed the world musical scene was born: Liz Mitchell as lead singer accompanied by Marcia Barret, Maizie Williams and the charismatic dancer Bobby Farrell.
The four components of Boney M did not have to wait too long to begin to taste the sweetness of success as future blockbuster "Daddy Cool" and "Sunny" were already written and waiting anxiously for the group gave them life. The first album of Boney M including those two known themes released in 1976. The following year they released a new album that included the hit single "Ma Baker". Boney M became a worldwide musical phenomenon overnight.  The group would have to wait until 1978, however, so that its name would be engraved with golden letters in the annals of music.
In that year they released a new album with the superhits "Brown Girl in the Ring" and "Rasputin", but it was the iconic "Rivers of Babylon" the single that got the beat all sales records making its way into the Guinness Book of Records as the biggest selling single of all time.
Despite her solo career, Mitchell's heart never stopped beating to the rhythm of the greatest hits of Boney M and since 1990 the singer combines her solo career with world tours with her legendary group. 
Mitchell said: "now we are on the World Tour for five months.We are a team of 18 people, 12 of us, singers, dancers and musicians". 
She continues, "more than half the original Boney M team is together again, and we transmit our energy as always with more enthusiasm than ever".
In case anyone still has doubts about Mitchell's age, she stresses: "it does not upset me. I feel stronger and more complete than before. Besides, we are not old at all. Remember that when it all started in 75 we were extremely young."
Liz Mitchell says she is looking forward to July 27 when again, she returns to the Castillo Sohail in Fuengirola to offer with her  group, Boney M, their only concert in the Costa del Sol.