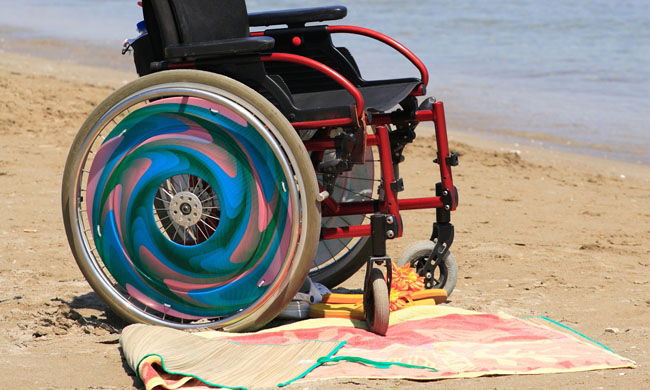 By Susan Leach
A PROTEST march was held in Garrucha on behalf of 18 municipal cleaners made redundant.  
They chanted, "Resign, Mayor." Their banners and flyers read, "The poor shouldn't pay the price of the recession," and, "The town hall's bad management isn't our fault."  Five Socialist councillors of the opposition party (PSOE), marched with the cleaners last Friday, as well as their families and UGT union members.  The councillors had just finished a four day sit-in at the town hall.  They were protesting at having been kept in the dark by the Conservative (PP) Mayor, Juan Francisco Fernandez and demanded information about the employment of new cleaners.  They said different workers had been cleaning the streets and council buildings since the previous Monday.   The councillors and union representatives said it didn't make sense to make 18 people redundant and then take on new employees.  The PSOE has applied for an extra plenary meeting which by law should be held within a fortnight.  
Mayor Fernandez was reported in the Spanish press as saying that he couldn't give out much information because the Town Hall Secretary in charge of the case was on holiday.  Fernandez said that the current cleaners were just helping out, and that no new contracts had yet been signed.  PSOE spokesperson, Maria Lopez said that they didn't believe the Mayor.  She said it made no sense that he would tell journalists this, when they themselves had been asking him for an explanation for four days.  She said that a town hall can't come to a halt just because the secretary is on holiday.  The plenary meeting scheduled for July 5 was not held either.  Journalist, Juan Torrijos said that if politicians started protesting just because the Mayor didn't tell them what was going on, there'd be sit-ins in 90 per cent of the country's town halls.  
The cleaners were not Town Hall employees.  They worked for a contract company, "Urbaser."  Urbaser's contract to provide Garrucha with cleaning and maintenance services was due to end in 2015.  However, according to reports, issues arose and following negotiations, both parties agreed to end the contract earlier than planned.  A UGT union representative said that the town hall had agreed to employ the cleaners directly at first.  However, she said that soon afterwards Garrucha gave Urbaser the money to pay for their redundancy.  Some Garrucha residents have told the EWN that there is more rubbish on the streets than in previous summers.  Send your opinion to: s.leach@euroweeklynews.com.