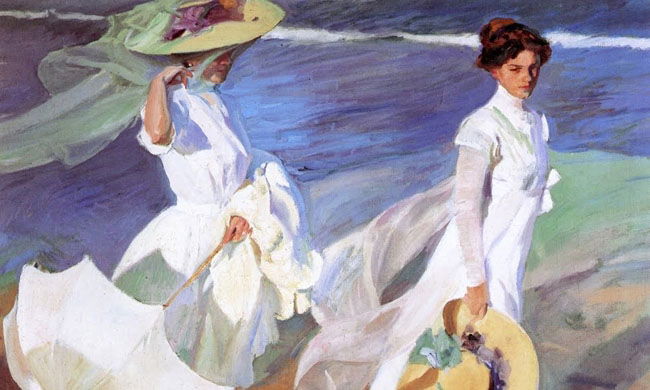 NINE people were arrested for producing and selling forgeries of paintings by famous Spanish artists including Goya, Sorolla and Picasso.
Sixty fakes were seized following an investigation in Madrid and Cordoba following an official complaint lodged by the owners of copyright to the originals.  
Initial enquiries took police to a Madrid antique shop selling works purportedly painted between the 16th and 19th centuries and certified as genuine by art experts.
Further investigations revealed that the dealer had a network of trusted associates, amongst them his son.  One collaborator, based in Cordoba, commissioned the copies.  These were then sent to Madrid where they were signed after being aged and "distressed." 
They were later accredited either by experts paid to certify phoney provenance, or genuine authorities not specialists in the particular field they were authenticating.
Police also found paintings by respected 20th century Spanish artists Benjamin Palencia, Menchu Gal, Manuel Viola and Eliseo Maifren.  Although less well-known, their works command high prices from collectors. 
A police search of nine premises in Madrid and Cordoba revealed not only the 60 forged paintings and fake authenticity certificates but also a 9mm Parabellum pistol, four illegal tusks and 30 ivory carvings.