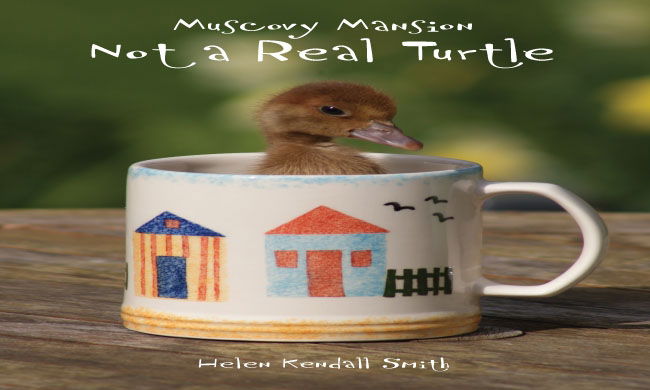 By Helen Kendall Smith
MUSCOVY ducks have inspired Helen Kendall Smith to write a series of children's books which capture the magic of these amusing creatures.
The stars are Helen's own ducks, whose antics she has captured on camera. These photographs are the key element, telling in pictures and rhymes how these quirky characters spend their days.
"The Muscovy is the total opposite of the classic tale about an ugly duckling turning into a beautiful bird," says Helen, "They are beautiful ducklings which develop into large birds, with red lumps on their faces. 
The aim of Muscovy Mansion is twofold – to help instil in youngsters a love of reading and to spread the message about the affection this breed of ducks can inspire among their fans. 
Not a Real Turtle. This is a hilarious tale of curiosity on the part of the ducks. A large parcel has arrived at Muscovy Mansion and they have no idea what it is all about. What a lovely surprise awaits them when they finally discover what the content really is for.
Minding Your Manners. Bad manners are not acceptable at Muscovy Mansion. Sky is about to discover this when he wants to play continuously on his Xbox. A fun tale of how Mother promotes good manners in all her children and how they are rewarded too!
More information www.muscovymansion.com