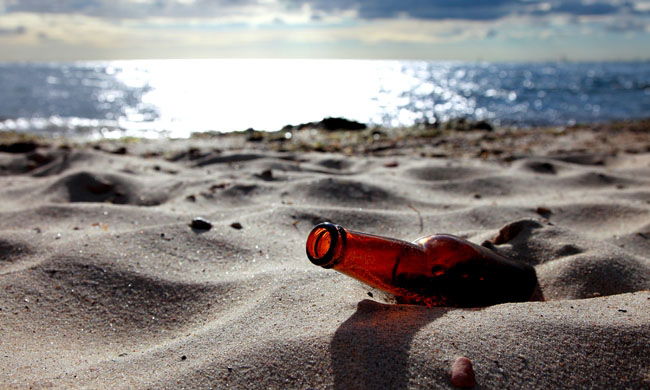 By Nicole Hallett
A SLIDING scale of penalties for drinking on the beach has been introduced by Palma de Mallorca City Hall.
The aim is to raise the tone of its tourist industry by seeing fewer young drinkers and replacing them with a "more discerning" type of visitor.
They argue that mass boozing sessions are driving away families, intimidating children and leading to drunken disturbances among tanked-up tourists in the evening, while often the bottles are left littering the beaches.
The posters which feature a large yellow bucket with straws and a small bottle and stating 'No en la playa' – 'Not at the beach' – first appeared next to the beach last month and warn that those who break the rule face a maximum fine of €1,800.
The Austrians are reportedly the worst culprits followed by the Germans and English third in terms of misbehaviour, according to the City Hall.
"It was high time we did something," said Palma's public safety officer Guillermo Navarro while Neus Perona from the tourism office said that the new laws are meant to "make the area more peaceful".
Meanwhile, up to 60 per cent of Playa de Palma's existing 40,000 hotel beds are to be "eradicated, and replaced with hotels that will attract a more discerning tourist", according to the consortium in charge of development of the resort.
Also, the man behind Europe's 'biggest and fastest' surf machine has declared he is confident the £2million (€2.52m) attraction will help clean up Magaluf's boozy reputation.
The FlowBarrel is one of two 'man-made waves' at the recently launched luxury hotel Wave House in the Majorcan resort.
It is the only surf machine on the continent able to recreate a barrel wave and has attracted worldwide interest from the extreme sports community.
"One of the reasons we came here is that the local authorities here want to transform the image of Magaluf from being this place where you come and simply party," said 59-year-old US businessman Tom Lochtefeld.