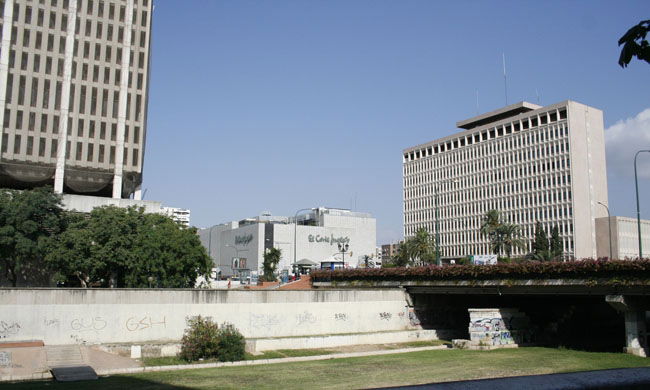 By Daphne Hilarides
JOSE SEGUI won the Ciedes Foundation design contest for a project to improve the appearance of the Guadalmedina River in Malaga. 
Segui's team presented a river park project with a constant yet small water flow devoid of walls, which would beautify the area and create spaces for cultural and commercial initiatives. This would allow 50 per cent of the construction to be funded privately, and given that the works could be made with soft materials, a €146.5 million budget would be enough. Moreover, Segui claimed that his design was envisioned with the financial situation in mind, and that it should not be delayed any further because of this. 
However, according to Mayor Francisco de la Torre, and considering the city's economic situation it would be 'very difficult' to carry out a project to solve this decades-old problem. He also mentioned that the city is still contemplating the idea of creating a ceiling above the river to use the surface for commercial and leisure activities, although this idea was met with much social and political criticism when it was proposed. He also pointed out that all of the 16 contestants' ideas will be taken into consideration for the project that will be carried out by the Junta de Andalucia and town hall. "The best answer might be a mix of the best ideas," he insisted.