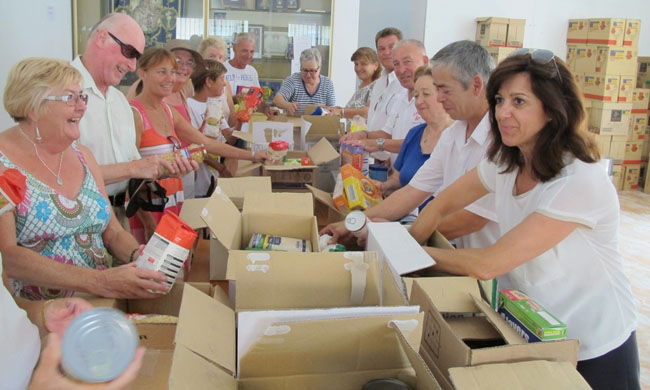 RESIDENTS of Pinar de Campoverde got together to help Caritas gather food as well as cash donations to benefit families in the community.
The man behind this act of kindness was Briton, Eddie Templman, who has spent the last five years in the region working with Steve's Bar, the donors of more than twenty boxes of food and €605.
A similar project will take place over Christmas, when Caritas will aim to assist local families in need.