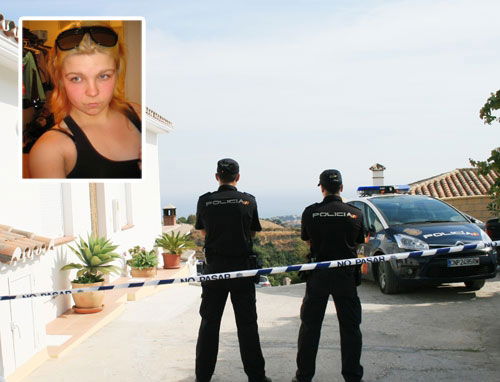 By Jennifer Leighfield
FINNISH teen, Jenna Lepomaki, called the emergency services 13 times the day before she was killed.
This was revealed in the court in Tampere, Finland, where her two alleged killers are facing trial and could receive life sentences.
On July 27 last year, she went to the Guardia Civil in Mijas to report that she had been threatened and attacked by the two Finnish men she was staying with on the Costa del Sol after refusing to carry drugs to Finland.
The two boys, who were 19 and 20 at the time, threatened her with a knife and a blunt object. When she called the police, she spoke in English, meaning that her reports were not taken as well as they might have been had she been able to speak Spanish.
According to one of them, who claimed to be drunk on the night of her death, he became irritated when she told him that she had not been to the police, and admitted to stabbing and strangling her in the bathroom. He and his friend then went to bed, and set about destroying her body and the evidence the following day.
When the young man's stepfather returned to the house, he suspected foul play, but both he and his partner allegedly covered up the crime.
They attempted to dismember Jenna's body and burn it, but as both were unsuccessful, they buried it instead. The accused wrote to Jenna via text message and on her Facebook page after her death to give themselves an alibi. Jenna's body was found on October 6 last year by the police.