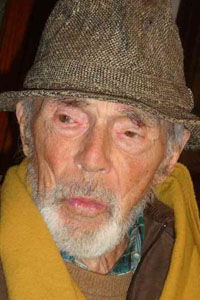 RESIDENTS of Mallorca and guests from all over the world filled the Sa Tafona Gallery at the hotel La Residencia in Deia for the triumphant opening of Robert Bradbury's centenary exhibition.
Robert Bradbury, who died last year age 98, was a long-time resident of Deia and the exhibition features paintings of Mallorcan landscapes as well as providing a fascinating insight into his interest in and interpretation of Islamic art.
His paintings are full of the energy, colour and warmth of the sun.
The exhibition also showcased paintings by Robert's wife Dorothy and follows another successful showing of their joint work in the UK last month.
Guests at the opening were also treated to an impromptu concert by the daughter of Robert and Dorothy, the concert pianist Suzanne Bradbury, who accompanied the mezzo soprano Waltraud Mucher.
The exhibition continues at the hotel La Residencia until next Wednesday (June 27).
It is open from 9.30am-9.30pm and is free of charge.