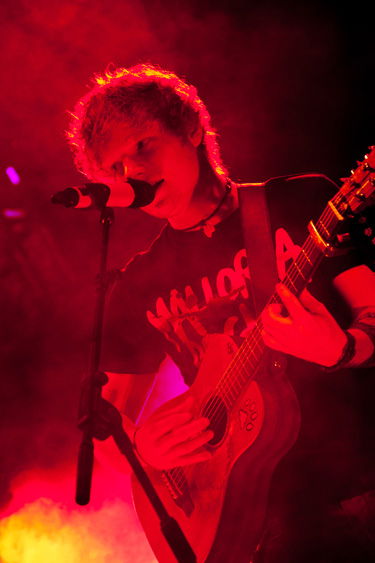 The Mallorca Rocks 2012 season started on Tuesday evening with a performance from the hugely popular Ed Sheerhan.
Twenty year old Sheeran is one of Britain's biggest breakthrough artists of last year emerging from nowhere to go to the top of the single and album charts, knocking Coldplay and Rhianna off of the top spots.
Around 3000 people filled the Magalluf venue in anticipation of seeing the Brit award winning musician.
The good natured crowd were not disappointed as the young singer and guitarist had them in the palm of his hand right from the beginning to the end of his performance.
The line up for the summer season of live concerts and performances continues next week with Maverick Sabre and Labrinth.
Photo credit: Phoenix Media Mallorca