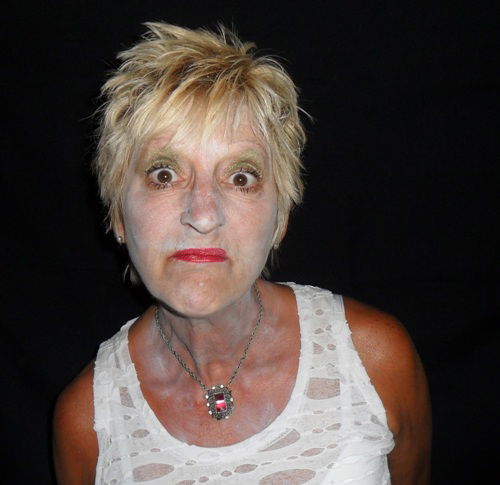 THIS weekend a ghost will be visiting Arboleas, in the haunting form of Ruby in The Luvvies brand new production of Ghost Writer.
Ruby's ghost, played by Jakki Higginbottomcomes back to haunt her depressed (now-ex) husband, writer Edward (Peter Stott).
Thanks to her contract with Mephistopheles, selling her soul in exchange for a short time in the land of the living, she gets him to write a play about her undetected murder in order to unmask the culprit.
This Ghost Written play is the actual play you watch, and Ruby's ploy eventually succeeds in getting a confession from her unsuspected murderer.
Ruby was the enfant terrible of the clique – and certainly there were several who might have wanted her dead – even though to all appearances it wasn't murder.
Ghost Writer is at the municipal Teatro Museo Pedro Gilabert in Arboleas, for the two evenings June 8 and 9 with a matinee on Sunday June 10.
Doors open at 7pm on Friday and Saturday, and at 3pm on Sunday.
Tickets are on sale at all the usual outlets or you can also pay at the door.
The Luvvies are one of the longest established theatre groups in the area, and are a non-profit group of enthusiastic unpaid volunteers.
All monies collected are ploughed back into new productions and local charities.
The group is always on the lookout for new talent – both on-stage and off-stage – please contact any members or via our contact details to become involved.
www.theluvvies.com [email protected] the luvvies.com 697 384 513