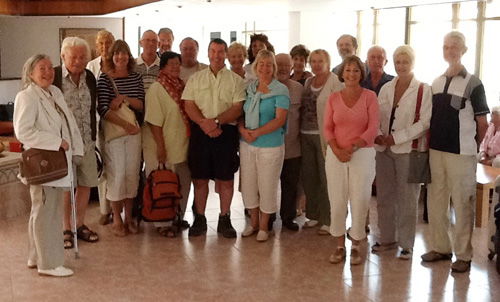 TWENTY members of the U3A Vall del Pop spent five days on the island of Mallorca.
Going via Valencia, they were treated to a guided coach and walking tour of the city. After a short lunch break they were then transported to the airport for a 40-minute flight to the Mediterranean's 'Jewel in the Crown'.
"According to the participants it was a holiday that 'had it all'; lovely weather, great food, super crowd of people and a good hotel situated in the small town of Santa Ponsa close to a beach, shops and bars, plus being excellent value for money," said Carol Lockhart from U3A.
"Everyone had a lovely time and really appreciated all the hard work Anne and Derek Martyr had put in to organising the holiday for which they all expressed a very big 'Thank You'," said Lockhart.