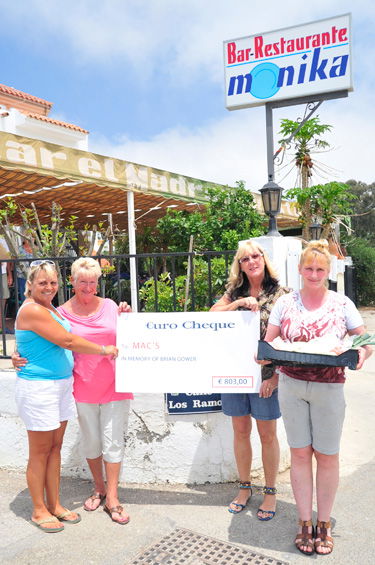 A CHEQUE for €803 was handed over to MACS (Mojacar Area Cancer Support) at Monika's Bar, Palomares.
The money was raised from several sources. Emma Rundle and Chris Gower hold a meat raffle once a fortnight, they raised €780 in memory of Brian Gower.
The meat comes from Europe Foods and the salad and vegetables from Paco, who has a Sunday stall at Monika's Bar each week.
John Taylor and Ann O'Reilly did a pub challenge all around Australia for one month visiting 76 bars and managed to raise €123.
Emma and Chris would like to thank everyone who gives so generously on a regular basis to MACS.
By Lynne Unwin