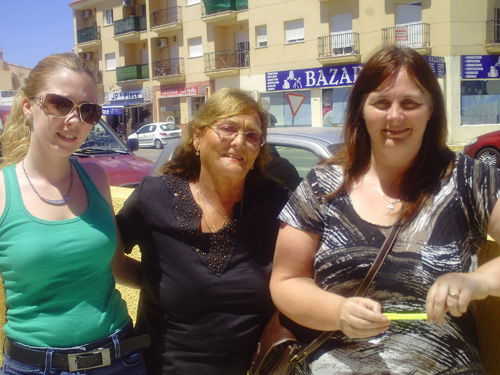 CHARITY walks in towns from Valencia to Mojacar were going to be part of a Guiness World Record (GMR) attempt at the largest multiple start charity walk.
Organisers, Bay Radio contacted GMR in January but said that their request was still being processed, so the attempt had to be cancelled.
However, the 'Be Nice Day,' walk and activities united charities in a unique way, said Magpie Latham of the station.
It raised money for Caritas (national charity that helps to feed the unemployed) and a number of local charities.
Five km walks took place in Vera Playa, Mojacar Playa, Albox and Bedar on Sunday May 6.
There were also stalls, line-dancing demos, Zumba, and other fundraising activities. Adene Martin of the Fundraiser shop, Turre, walked in Mojacar. She estimated that a total of €1,500 had been raised.
The funds are destined for the AECC Cancer charity, ASPRODALBA centre for the disabled and ANIMO (a charity that gets disabled people onto horseback).
Martin said that the Fundraiser was proud to have been involved with the event which was part of the 'Be nice day.'
The Fundraiser charity shop, staffed by 17 unpaid volunteers, is a unique venture because it supports a number of good causes, said Martin.
They always donate to a cancer charity, to the disabled, and help to feed the needy in conjunction with the Turre food bank.
In December they open a free Santa's grotto and give towards the Vera orphanage's Christmas party.
This summer, the registered NGO will hold free, weekly painting mornings for children.
They need volunteer artists to help out.
Then, in September they plan to put on a charity performance of Mamma Mia.
For more information about getting involved in the Fundraiser's activities, give Adene Martin a call on 664 620 288 or e-mail, [email protected].
By Susan Leach
[email protected]