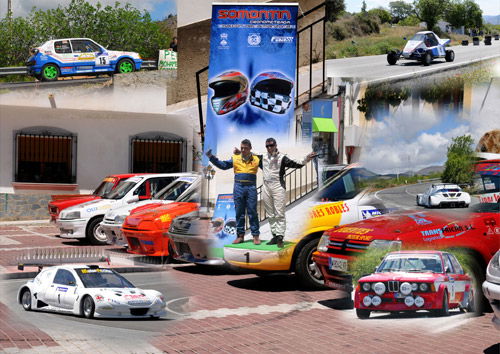 The Cronometrada Rally Sprint took place in Somontin again for the second year running.
Hundreds of people came from neighbouring towns to witness a spectacular event.
Twenty-four drivers took part with the overall winner being Jonhatan Alvarez Arias(on right in photo) in the Number 1 car, second place went to Mario Martinez Cano.
Photo credit: almeria-fotografia.com