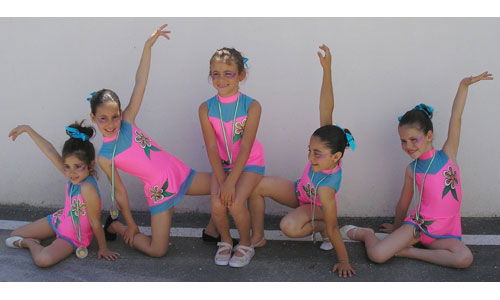 THE fine weather is enough to put a spring in anybody's step.
Sporting events are being held in villages and towns all over Almeria. Many sports events are open to the general public and are often free to watch.
Readers are invited to let the EWN team know about any future events in good time to help spread the word.
• THE Garrucha table tennis team have been doing well this year.
They've got a morning tournament this Saturday May 12 in Huercal (not Huercal-Overa), near Almeria city.
The team is sponsored by Inselfon, making it free to join.
Adults and children of all ages and physical abilities are welcome. For more information about the tournament and the club, call Barry White (in English) on 677 174 430, or Spanish speaking coach, Pepe Fernandez on 666 935 531.
• AFTER the table tennis tournament, there's still time to get over to Pulpi for their 8th The duathlon, also this Saturday, but in the afternoon.
It starts in the Periurbano Park at 4pm (under 18s) and 6pm for adults.
To find out more, visit www.triathlonandlucia.org.
If that sounds a bit too much for you; how about taking part or sponsoring someone in the Sophia Walk for Life, instead?
It's on at the same time.
Last year, more than 1,000 people took part, raising more than €12,000 for the cancer charity.
It's not just a walk either; there'll be dancing, a dog show, and lots more to see and do. For more information see the Sophia Wellness Centre (Arboleas) webpage: www.sophias.es, or call 950 449 451.
• THERE'S a rhythmic gymnastics competition on Sunday May 13 in Mojacar Pueblo from 10am to 1pm.
Teams and individuals from all over Almeria and further afield, will perform colourful routines to music, do acrobatics with ribbons, balls and batons. Ask at the Fuensanta sports centre for more details.
After the gym competition, also on May 13, the world cup will be in Pulpi.
Yes, you'll be able to see the actual trophy that the Spanish team won in the South Africa, World Cup 2010.
Get down to the Pulpi town hall early on Saturday afternoon to avoid queues. The world cup will be on display from 4pm to 9pm at Pulpi town hall.
• Don't forget to share any good photos of sporting events with us at the EWN.
Send them in .jpg format in their original size to [email protected]
So, what are you waiting for? It's time to get moving.