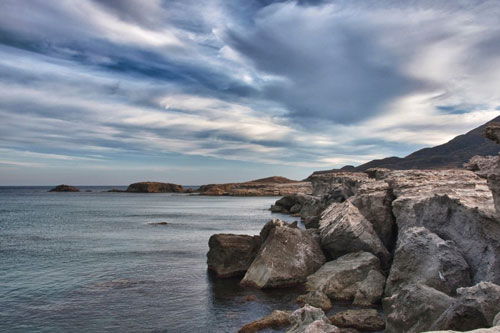 LANDSCAPES, Heritage, ways of life, and sustainable practices on the Almeria coastline: A travelling exhibition of 26 photos opened on April 20, at Garrucha's Centro cultural, and can be viewed until May 4.
The photos are finalists in a competition organised by CAMP Levante.
The competition held last year, aimed to raise public awareness about the coastline's value and fragility.
The photos have already been displayed in seven towns in Almeria, and will continue on to Almeria City, and Huercal-Overa.
Exhibition coordinator Ana Correa said that the photos had been selected for the way they show sustainable and positive behaviour, as well as for their artistic qualities.
The CAMP Levante de Almeria project aims to raise awareness about the coastline and organises workshops, activities, training and exhibitions throughout the Almeria province.
More at www.camplevantedealmeria.com
By Susan Leach