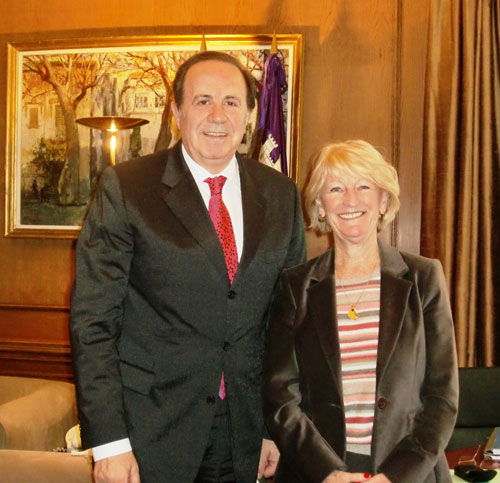 THE Association Europeans for Spain (EporE) has helped to achieve a significant U-turn in the way that NIE numbers are administrated.
The President of EporE, Kate Mentink, met with Jose Maria Rodriguez, the Government Delegate in the Balearic Islands, to discuss the huge problems created by the changes introduced on January 1 this year in the process of obtaining an NIE number which have effectively created a 'block' to new investment here in the Balearics and in the rest of Spain.
A lawyer or gestor could no longer obtain a fiscal number for clients and instead they had to come in person and queue.
As investors interested in new business or real estate acquisitions refused en masse to go through this third-world administration process, the Balearics lost literally millions of euros in investment and taxes during the first three months of 2012.
Kate complained forcefully on a number of occasions to Rodriguez and other members of the government prepared to listen, as did a number of consuls and lawyers.
Rodriguez and his counterparts in Madrid took on board these concerns and have implemented changes in the system for obtaining an NIE which came into effect from April 18.
Now a lawyer or gestor with authorization, or a person with sufficient power of attorney, can obtain an NIE number for a third person.
EporE is campaigning for further changes including a telephone number to be established in order to book an appointment; no more queuing. It also aims for the payment of €10.50 to be made over the internet or at a cash point in the department so a trip to the bank will no longer necessary.
EporE has congratulated Rodriguez on his swift action in this matter and on creating changes that vastly improve the process.
This result also demonstrates the ability of EporE to affect change and help to improve living and working conditions for people in the Balearics and in Spain.