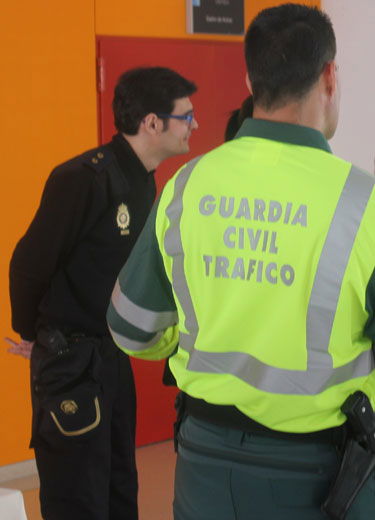 WHEN an emergency arises some expats are unsure whom to call.
For many Brits living in Spain, it seems the number to call that automatically comes to mind is '999', it was found by the British Consulate in Malaga during one of their outreach programs.
"We asked the audience what the number was to call in the case of an emergency and about 60 per cent said 999," said Consul for Andalucia Steve Jones.
There are various numbers to call for the different security forces, but the "most important number to remember is 112 for Emergency Services and they can contact the other necessary officials".
If a crime has taken place then one should call the National Police (091).
When out in public places, one should "keep your bag as close to your body as possible and on the inside of where you are walking," advises Lidia Avivar Castro from the National Police.
If it is absolutely necessary to take a large sum of money out of the bank, it is advisable to take a "trusted friend along with you," said Ms Avivar.
This is because thieves are often watching these banks and a second pair of eyes can help as well as offer as a deterrent, as solitary victim's are preferable.
In the event that you are mugged, Ms Avivar says it is best "not to resist" as "your wellbeing is more important."
When a victim of a robbery or burglary things often happen so fast it is difficult to remember the details, but even the smallest of detail can help officers find the culprits, according to Ms Avivar.
If a victim of a sexual assault it is important to report the crime straight away.
"Do not wash your body or clothes," said Avivar.
A medical examination needs to be done to gather DNA and clothes will be sent for testing.
The British Embassy in Spain website is packed with useful advice for British people living in Spain: www.ukinspain.fco.gov.uk
By Nicole Hallett
nicole@euroweeklynews.com