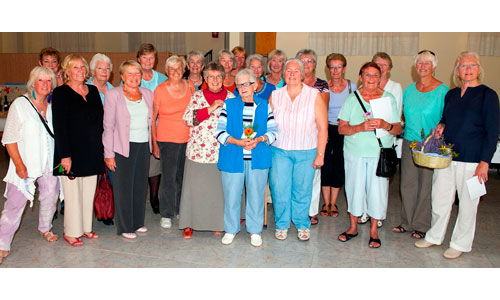 BETTY'S gardening club held its fourth annual competition day at Los Gallardos Leisure Centre.
There were 90 entries, throughout 13 categories including, a miniature garden, a garden ornament and a selection of vegetables on a plate.
Club chairman, Chris Champion said that even though the competition is a fun, light-hearted event, the standards of this year's entries were very high.
The non-profit club, which Champion says is friendly, very sociable and informal, meets at the Miraflores Restaurant at Los Gallardos Leisure Centre at 11.30am on the second Monday of every month.
The club is in its 12th year.
Some of its 90 members have large gardens but others only have balconies.
Profit from the monthly raffle goes towards subsidising the club's Christmas lunch, annual barbeque, and day trips.
New members are welcome and should call the chairman for further information on 950 398 021 or send an e-mail to mcchamp@yackeroo.com
By Susan Leach