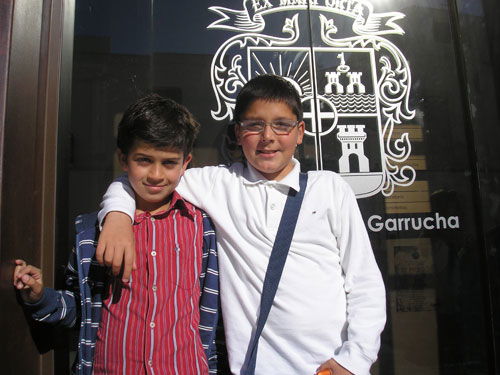 GARRUCHA school children have won four prizes in an annual drawing competition held throughout the province of Almeria.
The competition invites children aged six to eleven to produce a drawing with a mathematical theme and title.
Four out of the six winners in the 8-11 year age group were students from the Ex Mari Orta Primary school in Garrucha. In the 3rd and 4th year group, nine year old Mario Parra won with his "Trip to space."
He told the EWN that this was the third year running that he had won first prize.
"The dancing melody," by Paula Garcia won third prize.
Ten year old Luis Caparros came first in the 5th and 6th year group with his geometrical drawing of a fruit bowl entitled, "Healthy Maths."
He said that it was the first time he had entered and he was really pleased to have won. "A star's straight curves," by Gabriela Perdigon came third.
The drawing competition was organised by the Thales Mathematical Education Society of Almeria in conjunction with the regional government (diputacion).
Thales was a Greek philosopher who used geometry to solve problems such as calculating the height of pyramids and the distance of ships from the shore.
The association also holds a maths Olympics competition for high school children, which this year attracted more than 300 participants throughout Almeria.
The winners of the drawing competition and their families are invited to the prize-giving ceremony on Friday June 1 at the Museum of Almeria.
By Susan Leach