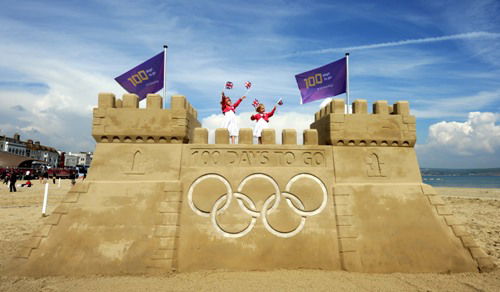 A GIANT sandcastle has been built on Weymouth (UK) beach to mark 100 days to the start of the London 2012 Olympic Games on July 27.
The sandcastle measured 4m by 2m and took four days to build.
Images of the sandcastle and Weymouth's famous beach are being sent around the globe with the message that Weymouth and Portland, hosts of the 2012 Sailing events, are ready to welcome the world.