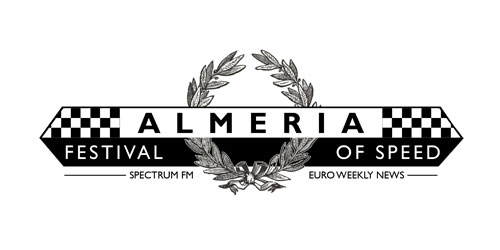 THE buzz that Spectrum FM and Euro Weekly News have created with their jointly sponsored Almeria Festival of Speed has been simply astounding and we hope if it proves as successful as it should be to make it an annual event.
Originally, myself and Dave Hardwick of Costa Coches who races in The Andalucian Touring Car Championship the idea was to showcase Almeria as a motorsport destination with more to offer than just the sun and beach.
Being held on Friday June 29 from 10am at The Circuit of Almeria at Tabernas The Festival of Speed is a family fun day being held during the first week of the Spanish school holidays.
It will be a free event with activities occurring in two separate sections. For those of you not familiar with the track it has two superb facilities.
The paddock area outside the pits is enormous and this will be hosting displays of classic, sports and racing cars together with motorbikes.
There will also be bands playing, a market and a children's go kart track for the little ones' entertainment as well as fairground rides.
There is also a bar/ restaurant there for refreshment purposes.
The circuit itself will be hosting over 50 cars and bikes each intent on posting their best lap times.
The viewing area above the pits extend to over 200 metres and give a view of over 95 per cent of the circuit making it one of the best places in Europe to watch the action.
I am very pleased to report that this will be marshalled and run by Kevin Healy and his team from Focused Events who specialise in running track days across the UK and Spain.
His team will also be responsible for a four wheel drive zone to be set up just by the circuit and we are currently speaking to main dealers to have their latest off road models on display and available for test drives as well as an outdoor activity company who will offer drives a as well.
There will also be the opportunity to purchase laps in racing cars on display going round the circuit with a professional driver with the monies raised being split between local charities.
There is still time to enter a car or bike into the event but spaces are going as fast as the cars and bikes themselves.
To book yours in please call me, Richard Shanley, on 678 332 815 or email info@spectrumfmmojacar.net for further information.
By Richard Shanley