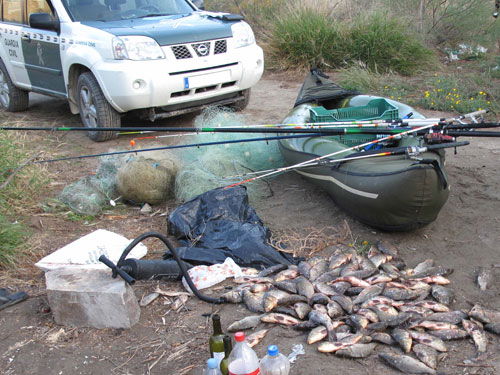 GUARDIA CIVIL caught five people fishing in the Cuevas del Almanzora reservoir and seized 50 kilos of carp, as well as an inflatable boat, nets and fishing rods.
They returned the fish to the reservoir as most of them were still alive.
The five men, who did not have fishing licences, were charged with crimes against nature.