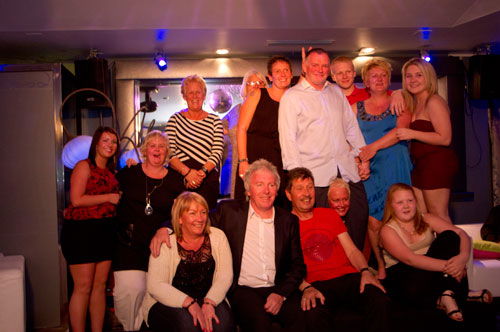 SIX finalists gathered with their friends and supporters to compete in the grand final of the popular singing competition The M Factor.
The competition which had been running for the previous six weeks drew to a spectacular close with a hard fought battle between the singers.
The event was hosted by DJ Jon White and presented by singer Nicky Stixx.
About two hundred people attended to show their support to their favourite.
The six singers, Sylvia, Steve Reye, Steve McCann, Margaret, Alejandro and Jo, all sang three songs: a pop song, a show tune and their own choice.
Then the audience voted for their choice and the two singers with the most votes went through to a sing off.
This saw Steve Reye and Steve McCann going head to head, with McCann eventually winning the majority of the audience votes and being presented with the €1000 prize in cash.
For more photos from the event search Mood Beach on Facebook.
Photo credit: Laura Miles