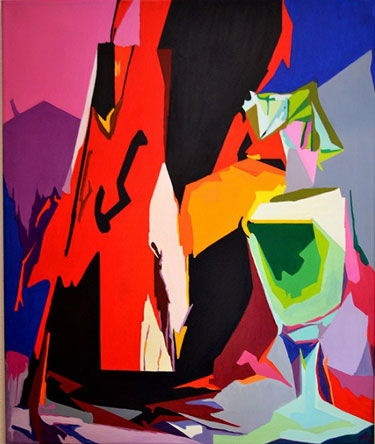 HUNGARIAN born painter, Viktor A. Deli invites readers to the opening night of his "In love with Colours," exhibition at the Convento de la Victoria, Vera town on Thursday April 12 at 8pm.
This is Deli's first exhibition, despite having been painting for most of his life. He told EWN, "when someone liked a painting, I gave it away."
Friend and exhibition organiser, Javier, said that Deli's wonderful paintings deserve to be shown, and that their strong colours and abstract motifs represent an important change in the artist's personal style.
Deli, said that he adores Spain, and that the wildly strong colours in his own Vera Playa garden, and the light and colours of Andalucia are currently his biggest inspiration.
In love with colours will be on display until April 27, Monday to Friday, 11am to 1.30pm, 5.30pm to 8pm, and Saturday 11am to 1.30pm.
Contact him at viktor.akos.deli@gmail.com or visit the "Viktor Deli," Facebook page.