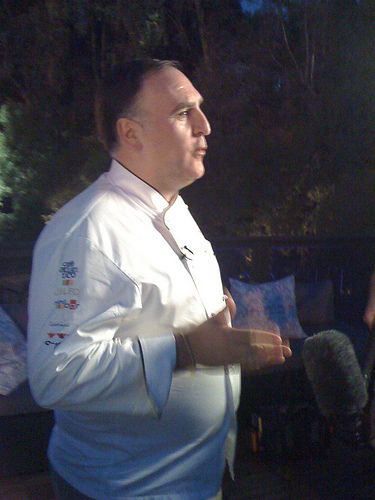 SPANISH ham has become fashionable in Washington DC thanks to USA's most famous Spanish chef, Jose Andres.
The chef has launched 'PEPE', with vans selling Spanish food which can now be seen on the streets of the US capital, and which attract staff from the State Department, International Monetary Fund and the White House, amongst others, on their lunch breaks.
They sell typical Spanish 'bocadillos' (sandwiches) with different types of Spanish ham and cheese, ranging from around nine dollars (€7) to 20 dollars (€15). Jose Andres started with one restaurant serving tapas in Washington DC, 'Jaleo', and now has 14 restaurants across the States.
Now, he says he wants to "try his hand at fast food, but with quality". With the awareness that the Americans spend little time on their midday meal, he came up with the idea of vans selling quality sandwiches on street corners.
"They're not cheap" he admits, "but they make a healthy meal."
Four people man the vehicle, three to serve and one to take the money, and the specialty is non-alcoholic sangria.
The 'PEPE' van reports via Facebook and Twitter what its location will be each day and judging by the queues of people, there are plenty of DC workers who want to get a taste of the Spanish 'bocadillos', some even coming by taxi from across the city.
By Jennifer Leighfield