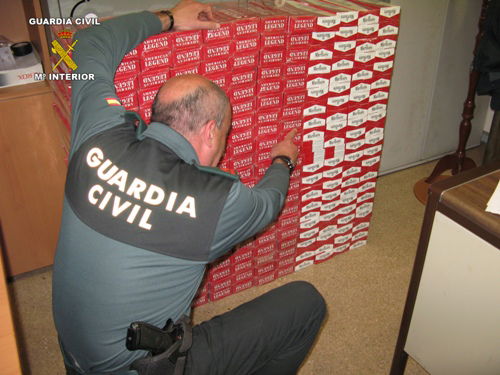 GUARDIA CIVIL at Almeria Port seized 3,620 packets of contraband cigarettes during routine checks of passengers and vehicles disembarking from the ferry from Nador (Morocco).
They first found 1,100 packets of two different brands, none of which had been declared at customs, in a false bottom in a van.
The second haul of several different brands of cigarettes was found hidden in several suitcases and in panels in the back of another van.
Reports were made against the drivers of both vehicles.