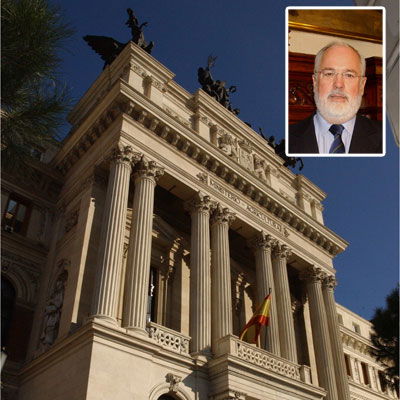 ALREADY struggling with the economic crisis and recession, Spain now has to tackle the drought which began last autumn.
Rainfall between October and March was 50 per cent below average and although the financial cost to the sector has yet to be assessed, the situation was "not dramatic but certainly worrying," according to the Agriculture ministry.
With government spending cuts affecting every sector, minister Miguel Arias Cañete went to Brussels earlier this week and asked for an advance on Spain's Common Agricultural Policy (CAP) funds for 2012. Usually paid at the end of the year, Cañete requested payment before the summer, instead of at end of the year.
Portugal, similarly afflicted by drought, made the same request. The EU distributes almost €60 billion in CAP grants which account for 40 per cent of its annual budget.
Spain's €7.5 billion is the second highest allocation after France's, with €5.5 billion going directly to growers and farmers.
Long-term, all southern Mediterranean countries are affected by drought.
The problem needs closer attention, Spain maintains, and Cañete has suggested that a specific fund to combat the problem be included in future EU budgets.
Whether or not Brussels accedes to Cañete's request for an advance on Spain's CAP grants, most areas can expect only "normal" rainfall this spring, according to Aemet, Spain's meteorology office.
Approximately 25 per cent of Spain's annual rainfall comes between April and June, although most falls between April and May.
After an exceptionally dry winter with an average of only 62 litres per square metre, this spring's estimated average of around 145 litres will not ease the drought, warned Aemet spokesman Angel Rivera.