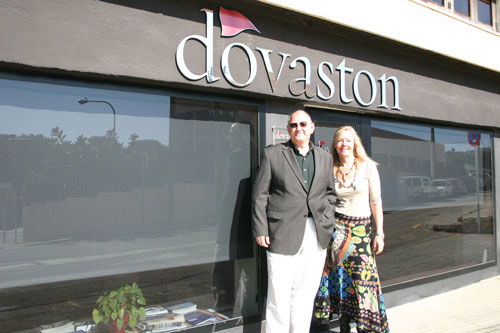 THE organisers of The Crew Show have announced the date for their 2012 Mallorca show as Friday April 27th.
This is the fifth presentation of the CrewShow which is eagerly anticipated by businesses and Yacht crew alike.
Over thirty businesses are sponsoring the event which will be held at Mood Beach Club.
Performer Nicky Stixx will be performing dance and rock hits throughout the event to keep the atmosphere bubbling and there will be plenty of other activities during the show including a beach wear fashion show.
This year's main sponsor is once again the leading crew agency Dovaston. The Dovaston brand is famous throughout the yachting world for their innovation and quality of service.
In addition to Dovaston there are many other top quality companies attending the show who are all keen to hear the latest news and views from crew members and ready to help them find the products and services that their boat needs.
Other businesses which will be exhibiting include local Mallorca based training schools for a variety of skills which can add value to a crew member's CV.
The CrewShow has benefits not just to the crew but also to the businesses which attend as Phil Edwards (Managing Director) and Karen Dovaston (CEO) of Dovaston, host a business to business lunch before the doors open for the afternoon.
This allows the other show sponsors the chance to network and build up valuable contacts.
Non sponsors are very welcome to attend the B2B Lunch, to reserve your spot email crewshowpalma@gmail.com or just pay on the day.
As usual there will be a charity element and this year the Mallorcan foundation, Respiralia, which helps children with Cystic Fibrosis, will be attending the show.
Crewshow opens its doors to all crew from 3pm till late.
Entry to the event is free.
After the official show is finished there will be a fantastic crew party and authentic salsa night which carries on until the wee small hours of the morning.
Visit www.dovaston.com for more information.
Photo credit: Phoenix Media Mallorca