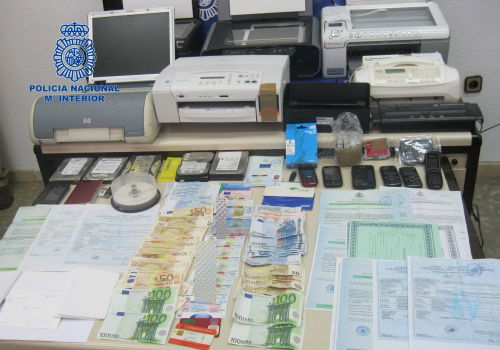 ELEVEN people were arrested for the alleged sexual exploitation of Romanian women, who were forced to marry against their will.
The detainees are believed to have been part of two groups operating in Benalmadena (Malaga), Granada, Murcia and Valencia, and which also had branches in Germany and Portugal.
The women were contacted in Romania and promised work in Spain, but once here, they were forced to work as prostitutes to pay off their debt and their documents were used to marry them to non-EU citizens so they could obtain Spanish residence permits.
The National Police seized machinery used to forge coins and bank notes and found €3,770 in forged currency. This included 178 forged €5 notes, the first of this value to be forged in Spain.