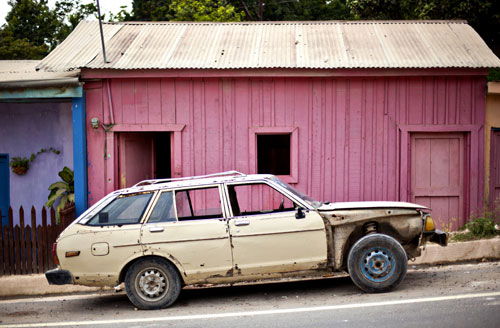 MORE than one million vehicles on Spain's roads have not passed the ITV inspection, equivalent to MOT in Britain.
The already endemic problem had worsened in the last few years owing to the economic crisis, claimed Luis Rivas, secretary general of the AECA-ITV testers' association.
The owners of cars, moped, motorcycles and vans authorised for loads of less than 3.5 tons were the most likely to ignore the ITV test, confident that failure to comply was not hotly-pursued, Rivas explained. The Guardia Civil traffic police and the Local Police seldom stopped private drivers on main roads, he said, and when caught out they often found it cheaper to pay the fine than repair their vehicle.
Fines were around €100 but drivers of cars in need of repair knew they could usually expect a bill of between €300 and €400.
Many preferred to take a chance and continue driving, admitted AECA-ITV.
According to figures from the Industry ministry for 2010 – the last available year – 3 million out of approximately 16 million vehicles were rejected at the first inspection.
Faulty lights and indicators were the principal reason, followed by malfunctioning brakes, excessive pollution levels, defective shock absorbers and other suspension problems. Luis Rivas defended AECA-ITV's estimate that at least one million vehicles had not been inspected.
Their calculations also took into account that many vehicles on the DGA data base no longer existed as they had been abandoned without being officially taken off the road.
This did not mean that all uninspected cars were in a deplorable state, Rivas said, but the figures "were worrying and could be a contributing to traffic accidents."
By Linda Hall