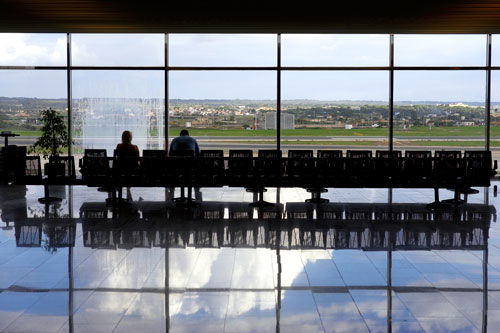 PASSENGER numbers arriving in Palma de Mallorca's airport on low cost flights fell by 13.6 per cent in February compared to the same month last year.
There were a total of 134,444 passengers arriving to Son Sant Joan airport on low cost flights, according to data from the Institute of Tourism Studies (IET).
Despite this Son Sant Joan was the seventh airport in Spain with the largest volume of passengers.
Barcelona had the most passengers with 380,430, followed by Madrid with 250,893, Tenerife Sur with 200,969, Malaga with 172,210, Alicante with 160,451, and Gran Canaria with 144,175 passengers.